By Jimmy Darley
Darley, Waterous and Hale all make great centrifugal firefighting pumps.
If we all did not build a high-quality product, none of us would be in business for well over 100 years.
Fire pumps are a bit of a commodity, much like a mousetrap. Each builder boasts about its own unique features and benefits. For example, a Darley pump salesperson might speak to our heat resistant silicon carbide mechanical shaft seals, the strongest pump transmission on the market, and helical cut gears or splined shafts.
But it is not the features of the "mousetrap" that set one company apart from another. It is the people and the values that govern business decisions.
Our team is diverse, intelligent, and eager to best serve you today, and understand how to continue to serve you as your needs evolve in the future.
Darley recently introduced an industry first — a standard 10-year warranty on all domestic split-shaft and PTO (power takeoff) driven pumps. Our warranty rate is less than one percent (about 0.8%), and we ship 95% of parts within 24 to 72 hours of request.
As a pump salesperson at Darley for more than 25 years, I have been privy to many conversations between our customer service team and fire departments, or (perhaps more typically) pump service centers, related to advice, troubleshooting and parts.
I have seen cracked volutes from undrained pumps being left in the cold; sand and other debris sucked into impellers; pumps that that make odd noises and go bump in the night; pumps that will not engage or disengage; water leaks; air leaks; gage leaks; broken teeth; and pumps that are just worn out.
We have a "no pump down" attitude. I am proud of how our people across the country shine as a team. Our U.S.-based customer service team is extraordinary and our engineers are more than willing to jump in and roll up their sleeves anytime something requires a more in-depth conversation.
I am not saying we are perfect, (no person or company is), and I hold my head high because I know we are dedicated to serving you.
Whether you own a Darley pump or are thinking about specifying one and have a question or concern, I encourage you to not hesitate. We want to hear from you. Talk to us.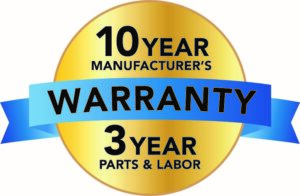 ---
Jimmy Darley, pump division inside sales manager for W. S. Darley & Company, can be reached at [email protected] or on his cell (708) 902-0020.