Strong, Stable, Committed to the Fire Service Since 1890
At Sutphen, we realize that the act of purchasing fire apparatus is so much more than just a mundane business transaction.  Everything involved, from the beginning planning stages, to the delivery and acceptance, require time and commitment.  We value that substantial commitment you are making with your time.  This commitment is why we don't just put our name on our apparatus, we put our hearts into it.
Sutphen is heavy-duty all the time
Over 130 years of experience
At Sutphen, our mission is to build the safest, most reliable, fire apparatus in the world, through innovation and customer focus.
We recognize how important our customers, employees, and families are to the success of our company.  We understand that our company's well-being is dependent upon our contributions and commitment.  We all agree to grow our business through the following core values: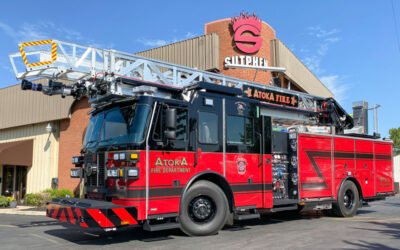 Atoka decided on a SLR 75 built on a Monarch heavy-duty custom chassis with a 62-inch four-door extended cab and a 10-inch raised roof seating five firefighters, three of them in SCBA (self-contained breathing apparatus) seats.
If you would like more information about Sutphen, please fill out the contact information below.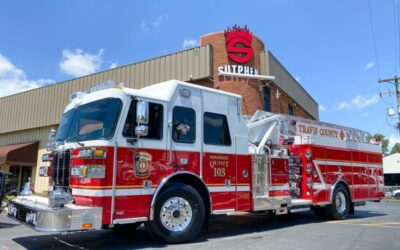 Travis County (TX) ESD No. 1 was seeking to replace a rear-mount aerial ladder quint with a more maneuverable mid-mount model and turned to Sutphen Corp. who built a SL 75 aerial ladder quint for the district.